Great Eight Qualify For Warwickshire Cross Country County Team
31 Oct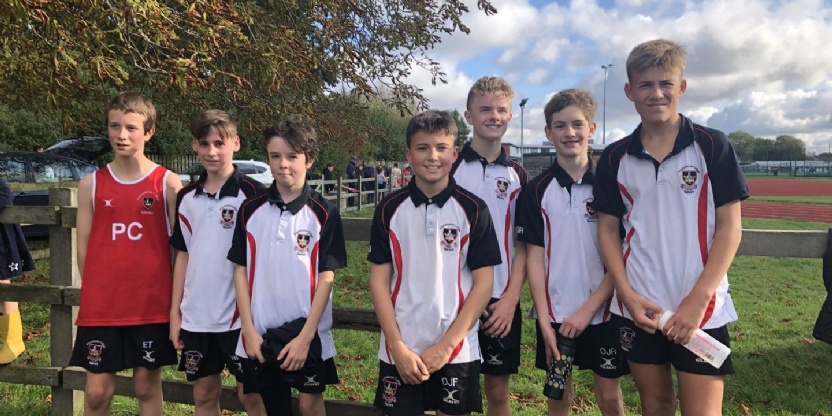 The Warwickshire Schools Inter Area Cross Country took place on Saturday 19 October at Stratford-upon-Avon School.
20 Princethorpe runners took part from Years 7 to 11 competing against runners from local schools in Minor (Year 7), Junior (Years 8 and 9) and Inter (Years 10 and 11) events.
Despite having many regulars out on sports tours, Princethorpe still had the largest team of competitors and for a significant number of the College's runners this was their first race. Cross country running has always been a strength of the school so it was great to see so many new faces upholding the tradition.
It was another set of good running results for the College and we now have eight girls who have qualified to represent the County in the Inter Area Championships in mid-November.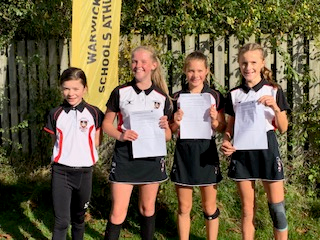 In the Minor Girls race, Year 7, Caitlin Horan ran well and was delighted to finish first. Hannah Wildey came in just behind in 3rd, Olivia Bacon in 8th and Pip Evans in 12th. All the girls qualified for the County team. For the Minor Boys, Year 7 Jesse Estler placed 15th, Jamie Capelett was next over the line for Princethorpe in 25th then Eddie Arkesden 30th, Andre Barnett 32nd and Sean Birtley 40th.
Ava Farren finished in 5th in the Junior Girls race and Molly Minshull in 11th in the Inter Girls race, both girls also qualified for the County team. In the Junior Boys race Oscar Reynolds finished 15th closely followed by Ben Smith in 18th, Alex Matheson in 19th, Luc Sen-Gupta 25th, Ollie Farquharson 26th, Albert Jackson-Bettle 30th, Thomas Windley 33rd and Edward Twyman 37th. In the Inter Boys Ed Mitchell finished in 21st.
Kate Pomerleau and Grace Darcy have, based on past performances, also both been selected to run for the County team.
Head of Outdoor Education, Will Bower commented, "Well done to all of our runners, there were some fantastic performances against strong competition and I am very pleased with the results. And a huge thank you to all the parents who took the runners to the race on what was the first Saturday of the half term when the PE staff were all away with the sports tours."
Good luck to all of the runners selected to represent the Warwickshire County team at the Inter Area Championships in Shropshire on Saturday 16 November.