Year 10 Explore Life Post GCSEs
18 Jun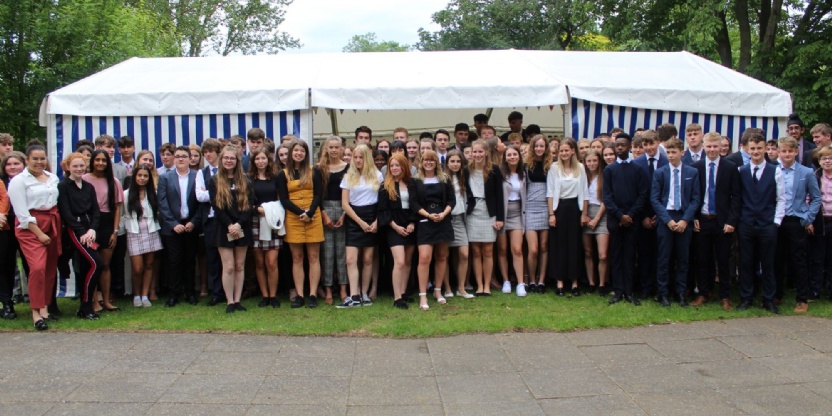 On Tuesday 18 June Year 10 took time out of a hectic term filled full of preparations for Year 11 to think about their future post GCSEs.
In a special Year 10 Sixth Form Taster Day pupils sampled life in the Sixth Form and explored the subjects they might choose to study at A-level.
Welcomed by Headmaster Ed Hester and Head of Sixth Form Ben Collie, the day began with an informative session that looked at how the Sixth Form supports students' self-development, it included presentations on opportunities such as the Extended Project Qualification and the College's Sixth Form Enrichment Programme.
Pupils then attended five different subject-based lessons that provided an insight into potential A-level choices and the different approach to teaching at this level. It was pleasing to see how engaged the potential Sixth Formers were.
After a delicious BBQ on the Sixth Form lawn, the day culminated in a Futures Evening with parents invited along too, with a carousel of presentations from the Universities of Warwick and Loughborough, Princethorpe's Head of Careers, Jacqui Quinney and a Sixth Form Q&A session with Mr Collie.
The timetable was action-packed but the Year 10s clearly enjoyed trying out life in the Sixth Form. Feedback has been very positive, with many pupils commenting on how much they enjoyed the Taster Day. For many it really was the first time they have thought about life after GCSEs.
Head of Sixth Form, Ben Collie, was very pleased, commenting, "The Sixth Form team really enjoyed working with the Year 10s. They asked a range of good questions that will have helped with their decision making and we are looking forward to meeting them again with their parents at our Sixth Form Open Evening which takes place in the Michaelmas Term on Wednesday 16 October."