Longstanding School Bus Driver Stan Retires
10 Apr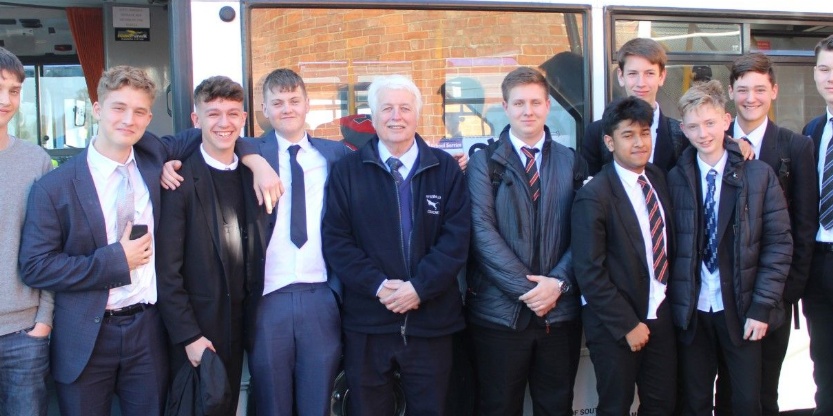 Pupils from Princethorpe College welcomed longstanding school bus driver Stan Griffin of Catteralls Coaches into assembly on, Wednesday 10 April, the final day of the Lent term. Pupils wanted to thank Stan who is retiring, for his dedication in driving many of them to and from school.
Stan clearly loves what he does as he has been driving Princethorpe College school buses for over 30 years; in fact, over that time, he has driven generations of children to the school.
The presentation was organised by four Year 11 pupils, Louis Coleby, Will Marshall, George Ward and Matt Wills, who wanted to show their appreciation.
The presentation was kept a surprise and Stan was clearly delighted to be invited up on stage to receive his retirement gift – a flying lesson.
After the presentation, there was just time for a quick photo with some of his regular passengers, next to his bus, before Stan drove the S5 home for the final time.