Bishop Of Birmingham Celebrates Confirmation Eucharist
25 Mar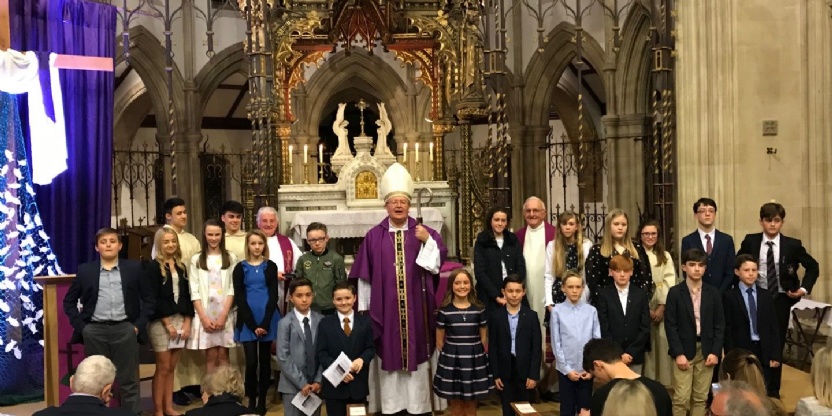 On Friday 22 March, Princethorpe College was delighted to welcome the Right Reverend William Kenny, CP Auxiliary Bishop Of Birmingham, to Our Lady of the Angels' Chapel where he celebrated the Confirmation Eucharist accompanied and assisted by the Reverend Father Teddy O'Brien MSC and the Reverend Father Alan Whelan MSC.
Together the Parish and College communities presented 19 Confirmandi for Confirmation.
After the service, Bishop William joined the newly confirmed and their families for refreshments and a slice of confirmation cake in the Sixth Form Atrium.
Many congratulations to all those who received the Sacrament of Confirmation to strengthen them on their faith journey.