Lent Celebration Lunch Recognises Pupils' Contributions And Achievements
03 Apr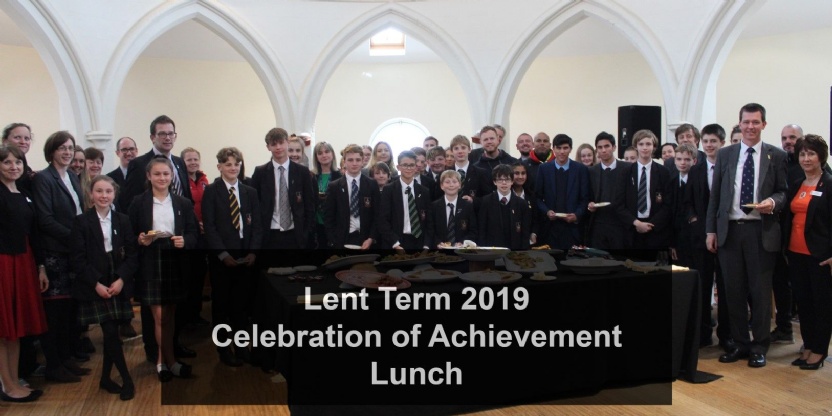 The termly Celebration of Achievers Lunch recognises pupils from across the College for contributions, commitments and achievements. This Lent Term, 42 pupils from across the year groups were nominated by members of staff and invited to the College Roundhouse by Assistant Head (Co-Curricular), Mr Greg Hunter, for an informal, celebratory buffet lunch.
All of the pupils had risen to the challenge of the College's ethos; they had done their best in many different ways, both in and outside of school. Some had been nominated for academic perseverance; others invited along for their contribution to sport or drama; a number for voluntary work and some for their contributions to their House.
Mr Hunter congratulated every one of them and thanked them for the many ways that they enrich College life. As was perhaps to be expected, the pupils seemed surprised by the attention they received and were modest when praised for the commitment, motivation and tenacity of their efforts - all qualities that the Celebration of Achievement Lunch recognises and rewards.
Congratulations go to all of the following pupils, the College is very proud of you:
From Year 7: Seb Bainbridge, Amaanya Bose, Rafferty Bucke, Albert Jackson-Bettles and Finley Shields
From Year 8: Tahlia Collis-Smith, Amy Hogg, Tilly Houghton, Tom Lomas and James Robinson
From Year 9: Alex Allison, Neve Badman, Ed Foster, Rupert Hatton, Mia Johnson, Bowen Kent, Izzy Kuzemko, James MacLean and Olivia Underhill
From Year 10: Oscar Blunsom-Washbrook, Greg Burford, Jack Collins, William Hallard, Daniel Hogg, Archie Houghton, Mary Lomas, Amelia Simpson and Mason Winterburn
From Year 11: Angela Hill, Lauren Mason, Grace McGrory, Joe Rose, Oli Thomas and Emelia Tubb
From Lower Sixth: Adam Darr, Hasan Darr, Amy Gordon and Hannah Owens
From Upper Sixth: Georgia Astley, Lilli Draper, Meg Jones and Cara Wallis