A School Day, But Not As We Know It
14 Feb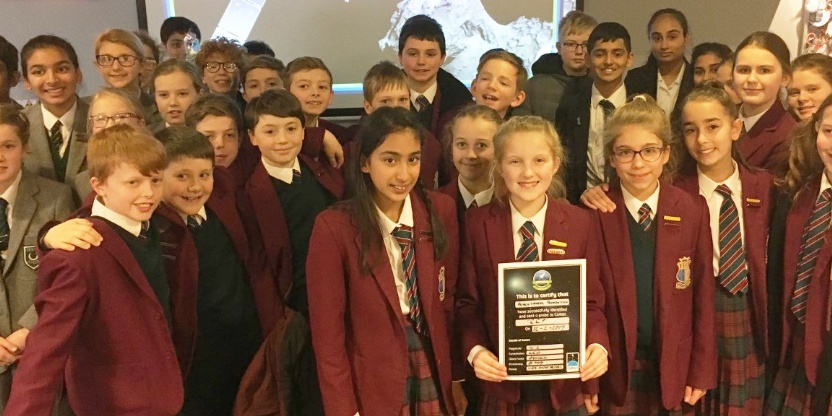 On Tuesday 12 February, 34 pupils from across the Princethorpe Foundation travelled to the National Space Centre in Leicester to take part in a simulated space mission called Rendezvous with a Comet. The STEM (Science, Technology, Engineering and Maths) based adventure took place in the Challenger Learning Centre, one of only two educational space mission simulators outside North America.
For the mission pupils took on the roles of navigation experts, medical officers, data officers, scientists and engineers; the Year 6 and 7 pupils worked as a team to plot a successful course to rendezvous with Comet Enke as it streaked across the solar system, and then launched a probe to collect scientific data.
The first task was to construct the space probe before then plotting the correct intercept course but what seemed at first to be a routine exploration was soon filled with exciting challenges and emergencies along the way. Giving concise instructions, documenting the research and analysing data enabled pupils to maintain the safety of their team in space and ultimately accomplish a successful mission. And how exciting it was to discover that they had chanced upon a much rarer comet than Comet Enke. The new comet was so rare that no living human being had ever before observed it, so pupils got to name it! Our cross-phase pupils voted on the name Comet CCP to ensure that Crackley, Crescent and Princethorpe were equal partners in this extra-terrestrial mission.
The teams got a heroes' welcome home when they returned to Mission Control safely. Da Vinci Co-ordinator, Mrs Pascoe-Williams commented, "It was another excellent mission – I was impressed with how well the pupils from our three schools worked together. The atmosphere was fantastic and the enthusiasm boundless, all in all it was a great opportunity for cross-curricular learning. Well done everyone!"