Chloe Comes Second In Regional Futurechef Final
25 Feb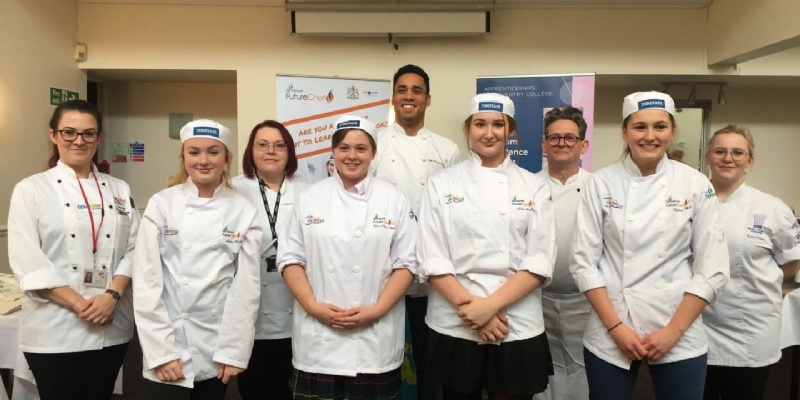 Many congratulations to Year 8 pupil Chloe O'Carroll Bailey who came second in the Coventry and Warwickshire Springboard Futurechef Regional Final that took place, just before half term, on Monday 11 February at Coventry College's Henley Campus.
Food and Nutrition Teacher, Jacqui Scott, commented, "Chloe did brilliantly coming second by only three points. The judges were absolutely blown away by the dishes Chloe produced all saying that they couldn't cook like her at 13 years-old and that many chefs twice her age would struggle to match her skill! One judge, the national winner from 2017, has even offered to arrange for Chloe to have some experience in the kitchen at the award-winning Mallory Court Hotel!"
There were four contestants in the final including Chloe, they had all come through two previous rounds, a school heat and a local final to reach the regional final. The aspiring chefs all prepared a main course and a dessert. Chloe cooked a ballotine of chicken with a prune, apple and shallot confit and served it with baby roasted potatoes, French beans wrapped in courgettes and a cream and cider sauce. Her dessert was a melting middle chocolate fondant with orange crisps and clementine cream, finished with toasted pistachios.
At the event Chief Judge George Outhwaite, from the Hilton Birmingham Metropole said: "The quality of today's dishes was exceptional and I've seen really some high standards, the competition seems to get better every year".
Many congratulations Chloe you clearly have the makings of a master chef.