Benet Beats All-Comers In This Year's House Talent Show
07 Dec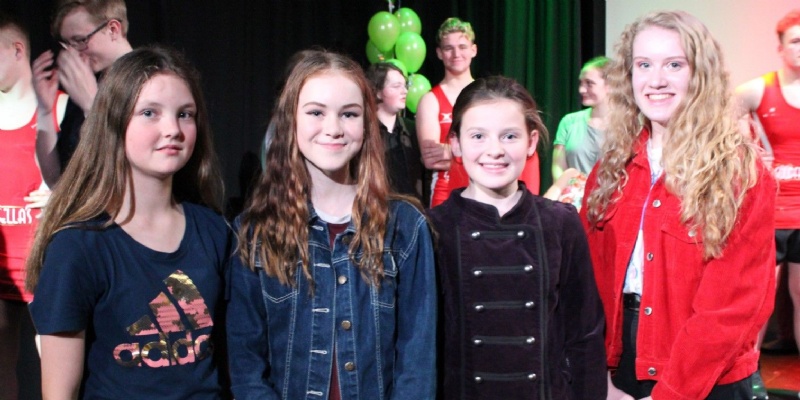 Much anticipated and always hotly-contested, the seventeen acts in this year's House Talent Show did not disappoint, providing a sensational evening's entertainment and a real conundrum to the judges facing the almost impossible challenge of choosing the winner.
Held on Friday 30 November, the evening proved a heart-warming prelude to the start of the festive season at the College. The House Talent Show is always one of the highlights of the College calendar so the Clarkson theatre was completely jam-packed and the audience was treated to a non-stop stream of talented and inspirational young people.
A huge thank you to all who took part and to the technical team who so ably assisted, your hard work, dedication and sheer talent are what makes this event so hugely enjoyable. Thanks also to this year's judges Mrs Georgie Mason and Mr Jonathan Howes who had the impossible task of picking the eventual winners.
Compered slickly and wittily by Deputy Head Boy, Alfie Thomson, the show included an array of dazzling dance routines, stunning instrumental and vocal solos, a fabulous band and a powerful and moving monologue. After the serious acts had performed and the judges retired to debate, the audience then had the pleasure of to two extra special acts, the House Captains' Surprise and a unique finale by the First XV that simply had to be seen to be believed. Performing to River by Bishop Briggs their synchronised performance was almost arcane.
After watching all of the performances, and deliberating long and hard, the judges announced their decision. This year in fourth place, for Fisher, was Leah Burford, for her super performance of Good Morning Baltimore. In third place, also for Fisher, was talented trombone player Hannah Lawrence for her Trombone Solo. Then, placed second, for Benet, was Amelie Friess, for her striking and moving monologue on mental health. Finally, and to much applause, the winner was announced, also for Benet, and much to her surprise, Year 7's Alice Minshull, was crowned Talent Show supremo, for her sensational solo performance of Pure Imagination.
As well as being a great night out, the event was also about fundraising for this year's House Charity - the Juvenile Diabetes Research Foundation. The evening's ticket and refreshment sales raised £420 providing an excellent addition to the year's fundraising total.
Our thanks to all of the performers on the night including: Ruby Harris, Bhavdeep Jandu, Leah Burford, Amelie Friess, Jemima Teeton, Harriet Boyd, Louise Gambling, Finley Shields, Dina Parmenter, Scarlett Russell, Darcy Reeve, Lily Cartlidge, Evarose Ancill-Griffiths, Bella Lydiatt, Sam Brown, Phoebe Tankard, Aidan O'Rourke, Toby West, Hannah Lawrence, Emily Slinger, Layla Wolsey, Pratheesh Prabakaran, Chloe O'Carroll-Bailey, the House Captains and last but not least the First XV Rugby Team.
An extra special thanks to House Activities Leader, Jess Newborough, and to the House Activities Co-ordinators, Hannah Carminati, Katharine Darwood-Bredin, Julia Lindsay and Charlotte Verleure and all the other staff who worked so hard to put together the talent show.