Festive Thank You
12 Dec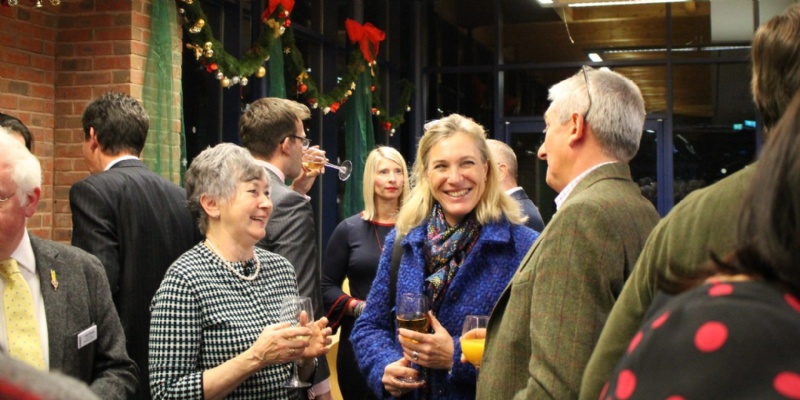 The Development Office were delighted to host Trustees, former and current parents, staff and friends of the college in the Sixth Form dining room for a festive cheese and wine reception. The evening was to say a heartfelt 'thank-you' to all our donors and supporters who have helped our work over the last year.
Ed Hester and Alex Darkes talked to our guests about the work of the Development office and how the Bursary Fund has already begun to impact on the lives of pupils at the school. It was fabulous to see so many familiar faces from across the years, and our guests were able to chat with old friends and make new acquaintances.
Ed thanked the guests for their time, donations and support for our fundraising initiatives and then handed over to Alex who treated our guests to a showing of the new Princethorpe College promotional film, Princethorpe and Me. Alex then gave our guests a sneak preview into the very exciting plans we have for the future, in particular our new Science building which is hoped to be open for experiments in September 2022!
We look forward to working with the wider Princethorpe community in the coming months and years, to enable us to offer more bursaries to deserving pupils and support our forthcoming Science Campaign.
We would like to wish all our supporters a peaceful Christmas and a very happy New Year!