Minor Girls, Junior Girls And Inter Boys Are County Cross Country Champions
22 Jan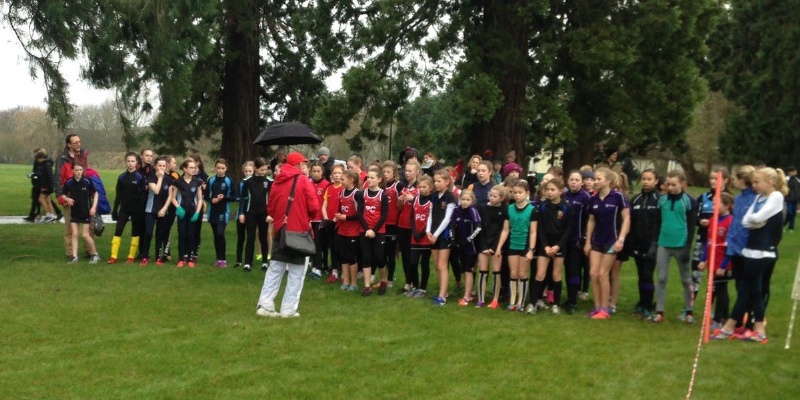 The Warwickshire Schools County Cross Country Championships took place on Saturday 19 January 2019 at Moreton Morrell College.
It was a cold, damp and rainy day and a hilly, challenging, grass course but the runners doggedly turned a blind eye to the filthy weather as they tackled the tough, undulating terrain.
35 Princethorpe runners took part from Years 7 to 11 competing against runners from some 25 Warwickshire schools. All the early morning cross country training runs paid dividend with another excellent set of results for the College; team placings are based on the positions of the first four runners from a school. The Minor Girls, Junior Girls and Inter Boys all placed first overall claiming the County Cross Country Championship titles. The Minor Boys also ran well to come second and the Junior Boys third.
The Minor Girls and Minor Boys ran 2.3km, the Junior Girls 3.25km, the Junior Boys and Inter Girls 3.85km and the Inter Boys 5.2km.
Year 7, Kate Pomerleau ran superbly to finish second overall in the Minor Girls race, with Sage Wesbury coming in close behind (6th), Kaena Wasley (14th) and Jemima Teeton (15th).
For the Junior Girls an excellent team effort saw Evie Phillips come home first (9th), followed by Grace Darcy (10th), Julia Loftus (12th) and Jess Evans (15th).
Helping the Inter Boys team to first place were Will Crowfoot (7th), Luke Palmer (8th), Tom Crowfoot (9th) and Ben Scares (10th).
For the Minor Boys, Oscar Reynolds was first across the line (8th) followed by Ollie Farquharson (11th) and Thomas Windley (15th).
Best placed in a competitive Junior Boys race was Ed Mitchell (14th).
Molly Minshull and Erin Darcy ran their nearly 4km course confidently to place (7th) and (11th) respectively for the Inter Girls.
Princethorpe's runners' excellent individual placings mean that many will now be considered for selection to represent the Midlands in the English Schools Athletics Association (ESAA) Cross Country Cup taking place in Leeds later this year.
Year 7's Kate Pomerleau, Sage Westbury and Oscar Reynolds will also be considered for the Primary and Year 7 National Cross Country Finals, which will be held at Prestwich Hall in Loughborough in March.
Head of Outdoor Education/PE Teacher, Will Bower commented, "It was good to see the College so well represented at the County Championships. Well done to all of our competitors, we saw some excellent personal performances in a tough race in freezing, wet conditions. I am delighted with the overall team results, not least placing first in three of the age groups we entered."