Jules Chevalier Legacy Society
Old Princethorpians and friends of the school who choose to leave a legacy are warmly invited to join the Jules Chevalier Legacy Society.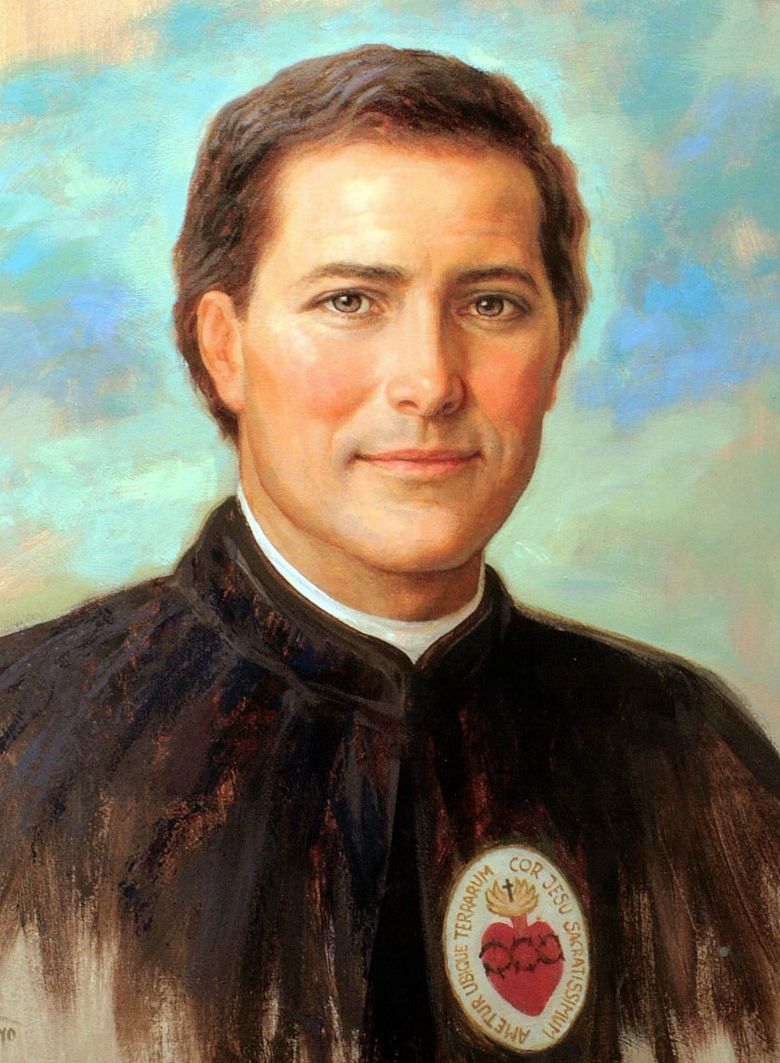 Born in Richelieu, France, Jules Chevalier was initially apprenticed as a shoemaker at the age of 12, after his parents told him they could not afford to send him to train for the priesthood. He was later able to join the seminary, after his father's employer sponsored him and at the age of 30 was sent to the parish of Issoudun in central France. In 1854 he formed the congregation of the Missionaries of the Sacred Heart, who were the founders of Princethorpe College. Jules Chevalier especially valued love, concern, compassion, understanding, respect and acceptance of every individual: the Christian ethos shared by all Princethorpians.
Established in 2017 to mark the school's Golden Jubilee, the Jules Chevalier Society is the legacy club for Princethorpe College. If you are comfortable doing so, please let us know if you intend leaving the College a legacy or bequest. Members of the society will receive invitations to school events, an annual dinner and will receive periodic newsletters. Equally, we will be happy to respect those who wish for their potential legacies to remain confidential.
If you feel you are able to help in any way, or would like a confidential discussion about how you can help the Foundation in your will, please contact the Development Office on 01926 634265 or email makingadifference@princethorpe.co.uk
making a life-changing gift
A legacy is one of the most important and life-changing gifts you could make. There are many reasons why you may want to leave a legacy to Princethorpe College: you may wish to express your gratitude for happy years spent as a pupil, parent or a friend of the school. You may like to remember a loved one, treasured friends or simply want to improve the school for future generations.
As a school, we believe in the value of education and like schools which share a Christian ethos, we have an active bursary programme to help bring a Princethorpe education within reach of young people who would otherwise be unable to experience it. Each year, we commit some of the school's operating budget to provide pupils with financial assistance and through philanthropic gifts we are very grateful to have additional sources of funding which we can call on in order to broaden the scope of our support.
Unlike many other schools, Princethorpe College does not have a large endowment fund to draw from to support bursaries for its pupils or to invest in its facilities. We rely on the support and generosity of friends who share our vision and commitment to see the College develop and flourish as a centre of excellence.
Additionally, we have an ambitious building and improvement programme, funded partially from fee income and good housekeeping, but enabled particularly by people who have given generously.
Supporting Princethorpe College with a gift or donation in your will is a very personal way of giving which has a lasting impact on present and future generations. You can choose to donate a specific sum, a share of your estate, or other assets such as stocks and shares. You can support something specific, such as bursaries, or building projects and improved facilities, or choose the area of greatest need by giving to the unrestricted fund.
Many people have multiple demands on their finances in their lifetime which might preclude them from making a gift. Equally, they may have been supporters of the College and would like to make a final gesture of support. A legacy can be a final tribute to the College: a gift which endures in perpetuity.
Planning your legacy
Making a gift in your will is quite straightforward, but you are encouraged to avail of professional advice. Making a bequest to charity may also lessen the burden of inheritance tax on your beneficiaries.
Decide on the type of legacy
You will need to choose from the several types of legacy you wish to leave. A solicitor can advise you on this.
Send a pledge form to the Jules Chevalier Society
Download a Legacy Pledge Form and return it to the Development Office. This is not a legally binding document, but a simple way for you to express your wishes and to inform us of your intentions to leave a gift in your will. You don't need to do this, but filling in a Legacy Pledge Form enables us to let you know about all of the activities of the Jules Chevalier Society and we can also thank you for your generosity.
Inform your solicitor
When you have decided that you would like to leave a legacy to Princethorpe College please contact your solicitors and ask them to incorporate your wishes into your will. If you have already made your will and just want to make an alteration to it, you could complete a Codicil Form. It is strongly suggested that you arrange for this Codicil Form to be witnessed in the presence of your solicitor.
If you feel you are able to help in any way, or would like a confidential discussion about how you can help the Foundation in your will, please contact the Development Office on 01926 634265 or email makingadifference@princethorpe.co.uk