Getting to School
A comprehensive private bus service brings pupils into the College from a wide area, extending as far afield as Nuneaton and Coventry to the north, Lutterworth and Daventry to the east, Stratford-upon-Avon and Banbury to the south and Solihull to the west.
Charges for bus services - Autumn 2018
All bus users will need to show a pass or a ticket. Those without either will still be able to travel, but the drivers will ask users to complete a simple form to allow us to check that fares have been paid. We reserve the right to impose a penalty fare if there is frequent non-compliance on the part of a specific individual who is unable to show a valid pass or ticket. Defaced passes will be replaced automatically at a cost of £5 per issue.
Single fares may be purchased from the School Shop. Short route £2.70, Local route £3.95, Long route £5.00.
Tickets are available from the School Shop and need to be bought in advance of a journey. They will be valid until the end of the school year in which they are bought. Where pupils do not have a ticket to present the charge for the journey will be added to the next fee bill.
Pupils should ensure they have a pass or ticket for travel. Where the charge for tickets has to be added to the bill there will be an additional administration fee.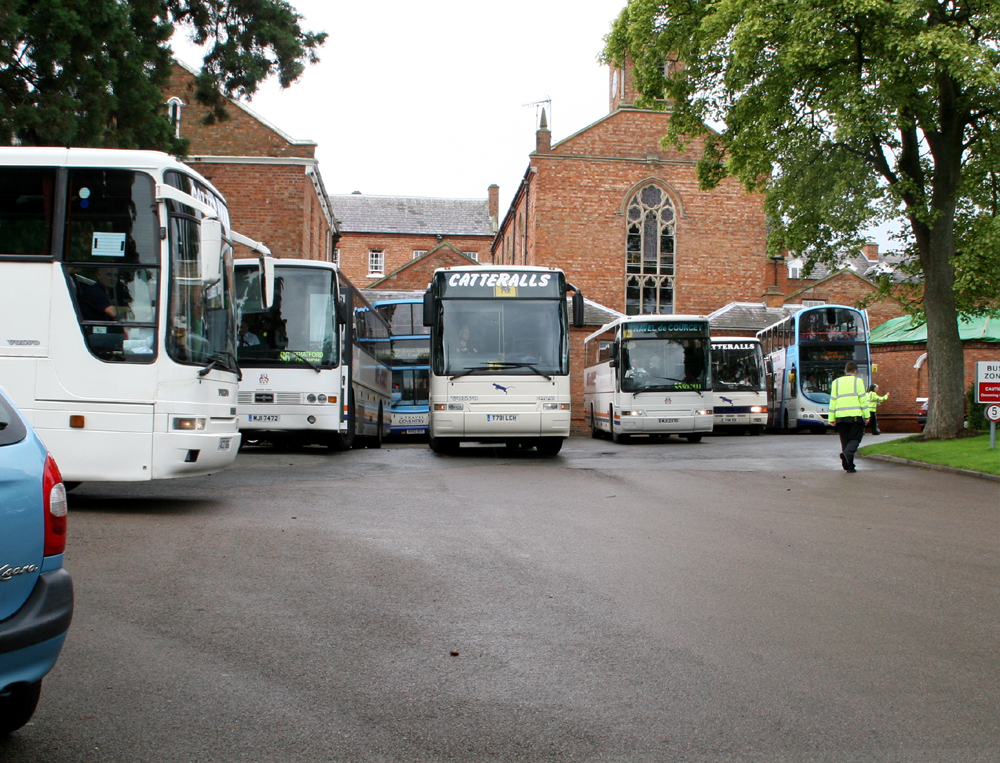 Bus Contacts
Routes and quality of service please
contact: buses@princethorpe.co.uk or call
01926 634200.
Temporary changes of use
(eg going on a friend's bus or a sleepover)
and disciplinary matters on buses please
contact:
Beth Sharpe on 01926 634200 or email
bethsharpe@princethorpe.co.uk
Billing and changes of use please contact:
Barbara Bromwich on 01926 634263 or
email buses@princethorpe.co.uk.
Ticket sales and lost, new, defaced or
incorrect passes please contact:
Nicola Browne - School Shop on 01926
634272 or email
uniform@princethorpe.co.uk
All buses leave from the front of school at the end of the school day and depart at 3.55pm prompt. Arrangements need to be made for collection of those children staying on for extra-curricular activities until 5.15pm or extended day until 6.00pm.
SHORT ROUTE - BAND C
| Short Route - Band C | Return | Single |
| --- | --- | --- |
| Michaelmas | £255.00 | £142.00 |
| Lent | £238.00 | £135.00 |
| Trinity | £150.00 | £90.00 |
LOCAL ROUTE - BAND b
| Local Route - Band B | Return | Single |
| --- | --- | --- |
| Michaelmas | £440.00 | £235.00 |
| Lent | £400.00 | £215.00 |
| Trinity | £270.00 | £145.00 |
LONG ROUTE - BAND A
| Long Route - Band A | Return | Single |
| --- | --- | --- |
| Michaelmas | £612.00 | £325.00 |
| Lent | £568.00 | £304.00 |
| Trinity | £390.00 | £200.00 |