Registrations For September 2022 Entry Now Open!
30 Apr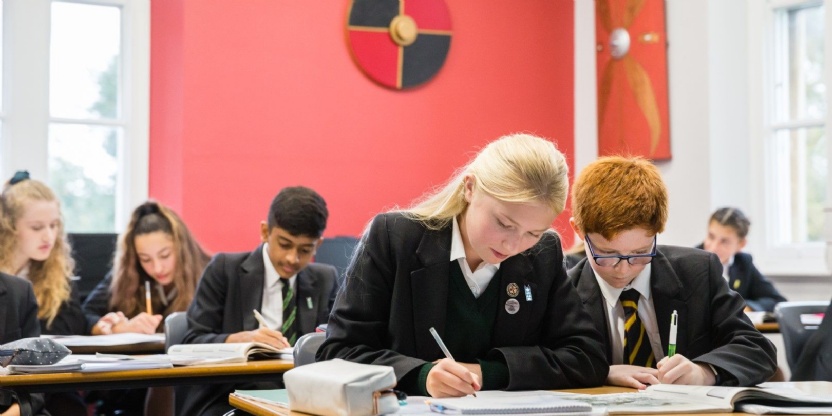 The countdown to the College's Entrance Exams for admission in September 2022 has officially begun and our friendly Admissions Team are already busy accepting registrations and answering enquiries from prospective families.
The Entrance Exams will take place on Saturday 6 November 2021 and with just five months until the registration deadline, Friday 1 October 2021, we have now opened bookings for our Open Events and Taster Experiences.
Our Summer Open Evening, Wednesday 9 June 2021, is by appointment only and will operate subject to government guidelines, in order for us to keep everyone safe. There are two sessions running from 6.30pm – 7.30pm and 8.00pm to 9.00pm. This event will give prospective families a chance to look around the school and to hear from Ed Hester, the Headmaster. Places are limited and filling up fast, so please book your place via our website.
In May and June, we are also able to offer our popular Year 5 Taster Experiences. These events are aimed at giving prospective pupils a taste of senior school life through a variety of sample lessons. Younger visitors will be welcomed by the Headmaster and get to enjoy refreshments, including the legendary Princethorpe cookies.
There are three Year 5 Taster Experience sessions, Saturday 22 May 9.00am to 12.15pm or Saturday 19 June, 9.00am to 12.15pm or 1.30pm to 4.45pm. These events will also be very carefully managed within government guidelines. To register please visit our website.
There will be further opportunities to visit in the Michaelmas Term, when we hope restrictions will be lifted and visitors can be welcomed as normal.
Our Open Afternoon on Sunday 19 September from 2.00pm to 5.00pm, will provide prospective families with a chance to meet members of staff and pupils, take part in activities around the different departments and tour the school and grounds.
The final opportunity to visit before the registration deadline for those wishing to join Years 7 to 10, is our Open Morning on Thursday 23 September from 10.30am to 12.30pm. Visitors will be able to look around the school on a normal working school day with our Year 8 and 9 pupils acting as tour guides.
If you are thinking of joining us for Sixth Form in 2022, we have a dedicated Sixth Form Open Evening on Wednesday 13 October 2021 from 6.30pm to 9.00pm. You will hear from Ed Hester, Headmaster and Head of Sixth Form, Ben Collie regarding key events and dates in the Sixth Form application process. You will also receive specific A-level subject information and advice provided by the Heads of Departments and general information on the Sixth Form experience at Princethorpe.
For more information and to book your place at any of our Open Events or Taster Experiences please click here or contact our friendly Admissions Team on 01926 634201/262/297 or email admissions@princethorpe.co.uk
Entrance Exams for 2022 entry will take place on Saturday 6 November 2021. All candidates must be registered by Friday 1 October 2021. For those wishing to join us for Sixth Form in September 2022 you must be registered by Monday 31 January 2022.