Beatrice Moulé Wins National Poster Competition
10 Mar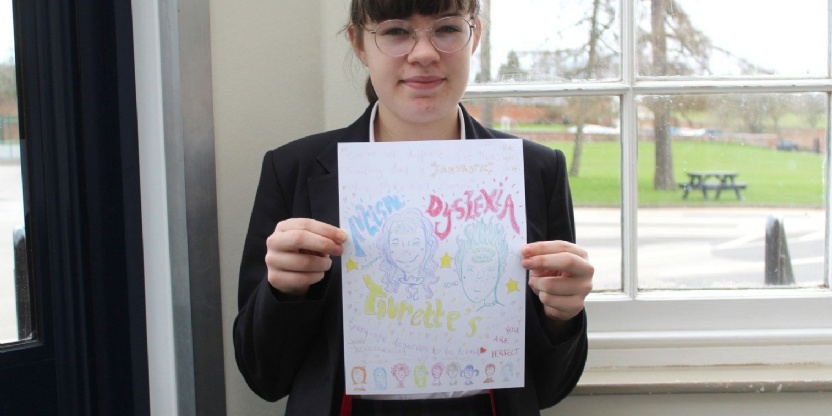 Congratulations to Year 7, Beatrice Moulé, whose colourful and intricate design has been awarded first prize in the Neurodiversity Celebration Week Poster Competition.
Beatrice's winning poster will now go on display in London's City Hall and the MediaCom London office and Beatrice will receive a certificate and a LEGO voucher as a prize.
Neurodiversity Week is running from Monday 16 to Friday 20 March and celebrates the strengths of neuro diverse individuals recognising their creativity, ability to think outside-the-box, problem-solving skills, unique insights and perspectives.
Learning Support Assistant, Caroline Hardware, said, "We had a number of pupils enter the competition with creative and colourful posters. We were all surprised and delighted to find out that Beatrice had won, and she was thrilled when I broke the news."
Well done Beatrice on a well-deserved win, your poster design is amazing.